The Nine Dots Prize on CBC Radio
28 November, 2016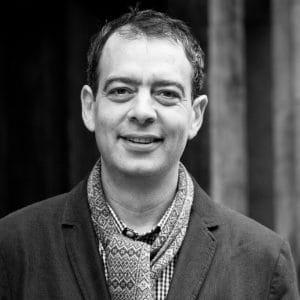 Last week, Nine Dots Prize Board member Professor David Runciman appeared on Canada's national public radio broadcaster, CBC Radio, to talk about the inaugural Nine Dots Prize question.
Professor Runciman spoke to Nora Young, presenter of CBC's Spark, a programme that explores how technology, innovation and design affects our lives.
When asked why the Board set the question 'Are digital technologies making politics impossible?', he answered: "There's been a lot of talk about how digital technology might be transforming politics, making a difference, changing the ways that political parties behave. But we wanted to get to the really big issue, which is: Is it fundamentally changing how people behave?"
Other topics covered include the US election, fake news and the role and responsibilities of tech giants. Listen to the full interview on the CBC Radio website.