Over 700 entries submitted to inaugural Nine Dots Prize
1 February, 2017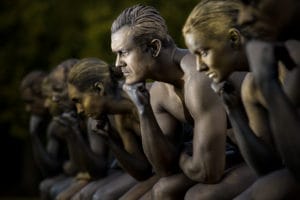 Submissions for the inaugural Nine Dots Prize have closed, with over 700 entries received before the deadline of midnight GMT on 31st January 2017.
Answers to the Prize question – Are digital technologies making politics impossible? – have come from all four corners of the globe and from an array of professions including academics, journalists, political consultants, paramedics, soldiers, engineers, photographers, bloggers and many more.
Professor Simon Goldhill, Chair of the Prize Board, said: "One of the core aims of the Nine Dots Prize is to encourage creative thinking both from experienced authors and new voices. The broad range of entrants, coming from many different backgrounds and disciplines, demonstrates how successful it has been at encouraging a wide variety of people to address this important question. The fact that we have received entries from all across the world confirms it's a topic of global significance.
"The Board is extremely excited to start reviewing the entries and hopefully discover many fresh and innovative takes on the relationship between digital technology and politics."
The Board will now anonymously review the entries, awarding the Prize to the submission they feel best responds to the set question. The winner will be announced in May 2017 and will receive US$100,000 and a book deal with Cambridge University Press.