Read Nine Dots Prize-winning book Bread, Cement, Cactus for free
28 May, 2020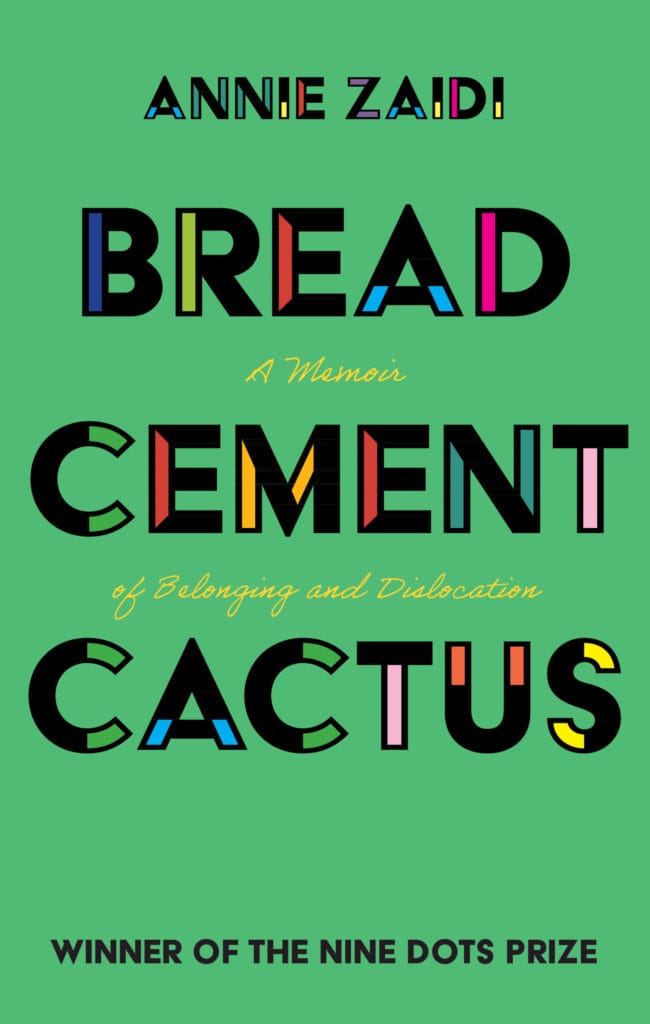 Annie Zaidi's Bread, Cement, Cactus: A Memoir of Belonging and Dislocation is now available to read for free on the Cambridge University Press website.
Bread, Cement, Cactus is based on Zaidi's winning entry to the Nine Dots Prize 2019/2020, which challenged people to respond to the question 'Is there still no place like home?'
Combining memoir and reportage, Zaidi explores notions of home and belonging rooted in her experiences of contemporary life in India, where migration – especially from villages to cities – is high. More than 70 years later, Partition's long shadow continues to touch the lives of everyone in the Subcontinent, with displacement, dispossession, erasure and disempowerment among the consequences for those on the margins of society.
All Nine Dots Prize-winning books are made available for free via open access. Readers can now download Bread, Cement, Cactus here. The paperback version is available to buy here.
We will be hosting a live Q&A with Annie on the @NineDotsPrize Twitter account on Thursday 4th June at 5pm BST / 9.30pm IST / 12 noon EDT. Join us then or submit your questions for Annie in advance using the hashtags #AskAnnie #9dots.