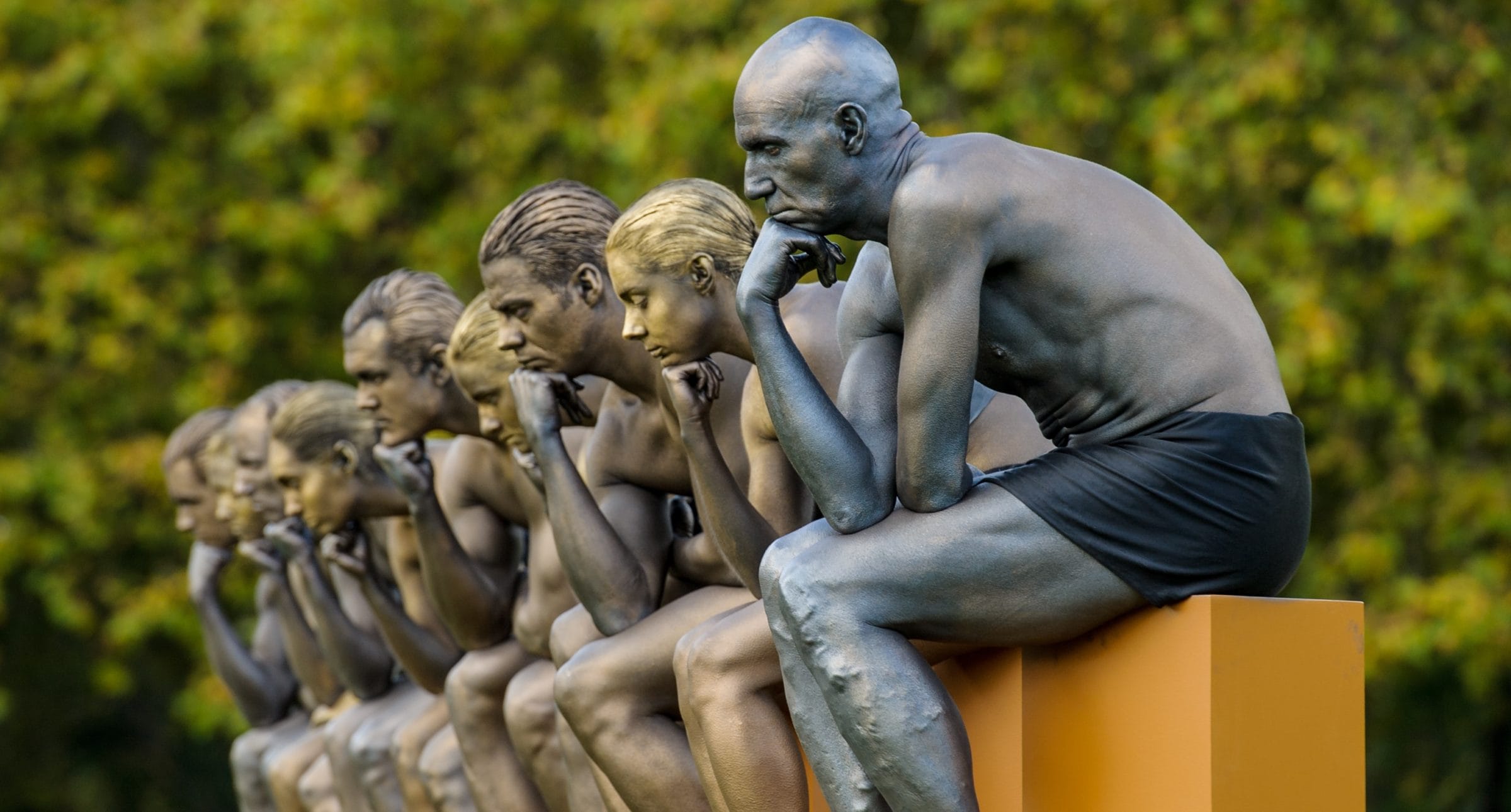 'Are digital technologies making politics impossible?' – Inaugural Nine Dots Prize offers $100,000 for the best response
21 October, 2016
A new prize launched today (Friday 21 October 2016) is offering US$100,000 and a book deal with Cambridge University Press to whoever can best answer the question 'Are digital technologies making politics impossible?'
The Nine Dots Prize is designed to promote and encourage innovative thinking to address problems facing the modern world. Its name references a lateral thinking puzzle that can only be solved by drawing outside of a box of nine dots arranged in three rows of three.
The Prize will be judged anonymously by a 12-strong Board of internationally recognised and distinguished academics, authors, journalists and thinkers. The Board will be chaired by Professor Simon Goldhill, director of the Centre for Research in the Arts, Social Sciences and Humanities (CRASSH), Professor in Greek Literature and Culture and Fellow of King's College, Cambridge.
The Prize is open to anyone aged 18 years or over writing in English, and welcomes submissions from both new voices and experienced authors. To enter, people are asked to respond to the set question in 3,000 words and provide an outline structure showing how, if they win, they would develop their argument into a short book. A new question will be set every two years.
Chair of the Board, Professor Goldhill says: "This is an incredibly exciting and unique opportunity for thinkers to table big ideas that have the potential to change the world. The Board will be looking for entries that display originality in everything from the ideas put forward to the ways in which those ideas are communicated. Respondents are entirely free to critique, agree or disagree with, or reject the premise of the question, but they must engage with it fully and insightfully."
The Nine Dots Prize is funded by the Kadas Prize Foundation, an English registered charity established to fund research into significant but neglected questions relevant to today's world.
Diane Coyle, Board member and Professor of Economics at Manchester University, explains: "As it is up to the entrant to decide what the question means to them, we're anticipating a fascinating range of responses to this important topic. Our hope is that the Prize will encourage original and inspiring thinking from diverse individuals coming from a wide variety of places and backgrounds and suggesting innovative new approaches."
Entries must be submitted through the online submission form on the Nine Dots Prize website. The deadline for submitting is midnight on Tuesday 31 January and the winner will be announced in May 2017.